Get your vehicle prepared  with our Full Under body Protection Treatment:
The UK's roads are gritted with salt and everyone knows that the formula for rust is salt + water + bare metal.
Regardless of how carefully you maintain your car stone chips and the odd scrape from speed humps are bound to have exposed some bare metal on the underside of your car, leaving it vulnerable to rust.
The process:
First the car is raised and we remove the mud, dirt and other debris on the underside of the car
De-greaser is applied to the floor of the vehicle, this is left to dwell for a few minutes
It is then agitated with a brush to properly dislodge the dirt and grime,
Thoroughly rinsed and blown dry with a car dryer to get out all of the water from chassis rails and water traps.
After the underside has been cleaned and dried we will examine it for any damage and any areas prone to rust.
Finally we will protect your car using a new high-performance anti-corrosion wax that provides a low film thickness/see-through or black protective shield. It's firm wax-like film is rich in unique metal seeking corrosion inhibitors that stop existing and prevent new corrosion.
This is an ideal treatment to provide high levels of protection especially during the winter months
Prices start from £220.00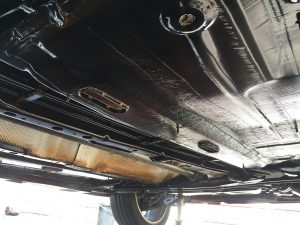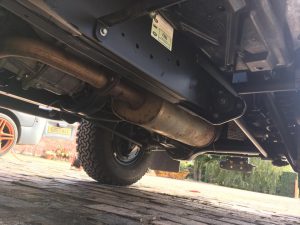 Why not get the full winter protection by adding on our winter protection detail?