We offer a brake caliper painting service and will paint your calipers in any colour you wish.**
The Process:
We jack up the Vehicle and place it onto axle stands.
We then remove the wheels so we can start the cleaning process of the calipers and hubs.
Once we have cleaned and prepared the calipers we then start the application of the high temp enamel based paint (in any colour of your choice) to the caliper & disc hub.
We will apply a minimum of 3 layers of paint to each caliper to give them a high gloss smooth finish.
When we have finished the painting process we replace all wheels back onto the vehicle and and torque wheel nuts/bolts back to manufactures specifications.
We then lower the car and the paint will be dry within a few hours.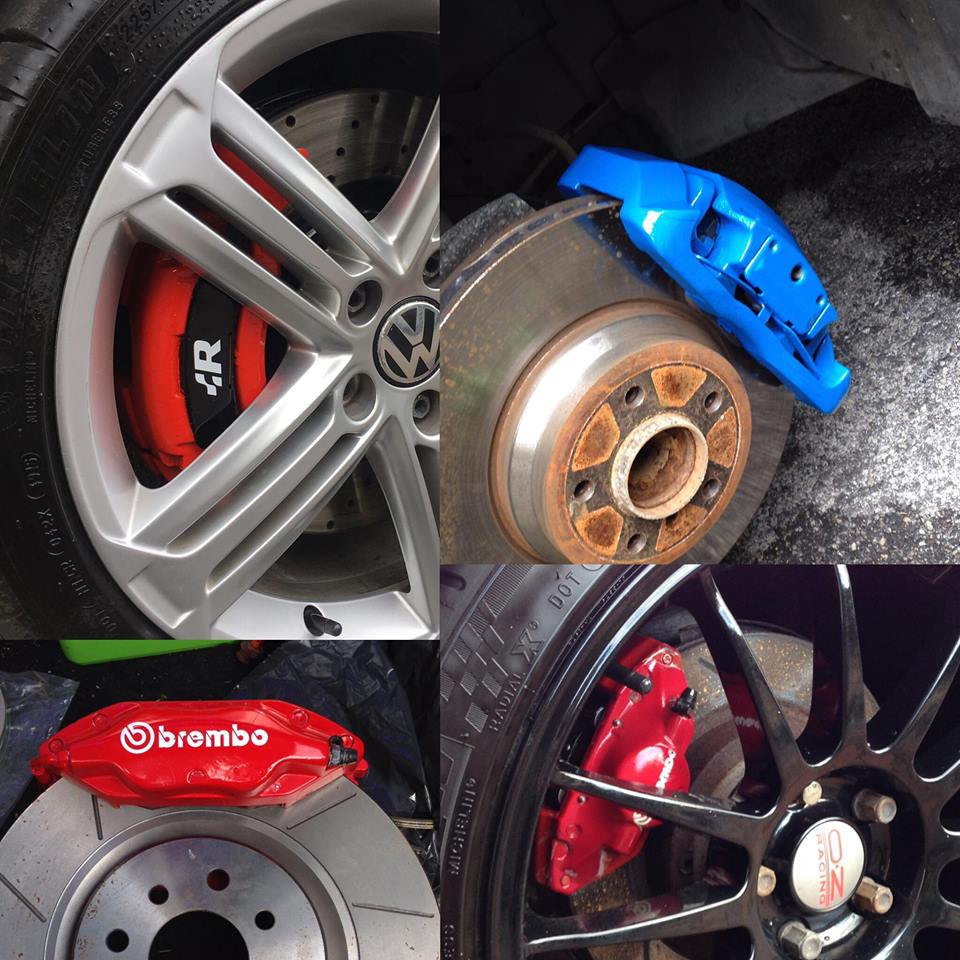 Please contact us for a quote*
*Price dependant on paint colour requested and your location, if you are outside of our immediate catchment area then a travel fee of 0.45p per mile each way will be added to the price.
**If you require a custom colour then we will require a paint code of the colour, and this will incur an additional cost,   No additional charge for basic colours, ie: Red, Blue, Yellow & Black
*** DISCLAIMER*** The longevity of our enamel based caliper paint depends upon the maintenance of the calipers following treatment. Abrasive chemicals that are applied to the calipers incorrectly and unprofessionally, in addition to uncontrollable factors such as adverse weather conditions, mean that we cannot offer a guarantee – unless the condition is maintained by ourselves using our special chemicals and treatments. It is an extremely rare occurrence, but if you are unhappy with our results, we will always do our best to rectify this at our discretion.